The National Highway Traffic Safety Administration have released their calendar for 2019. The calendar details all of the campaigns they (and we!) will be promoting throughout the year. Traffic Safety continues to be a significant topic not just in our industry, but for everyone who gets on the road. You can check out the calendar below!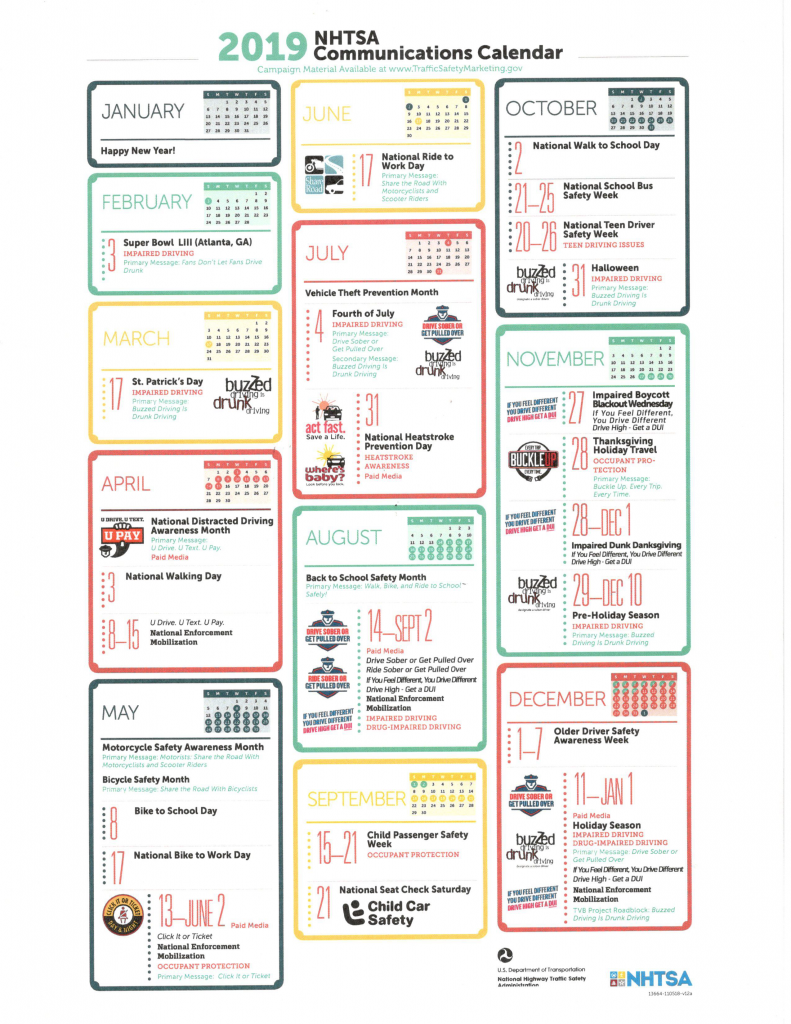 Want to learn more about how we make sure "Safety is No Accident"? Check out our resources under the "Drivers" section of our Employee Resources.
And if you want more information about IST Logistics, fill out the short and easy form below!